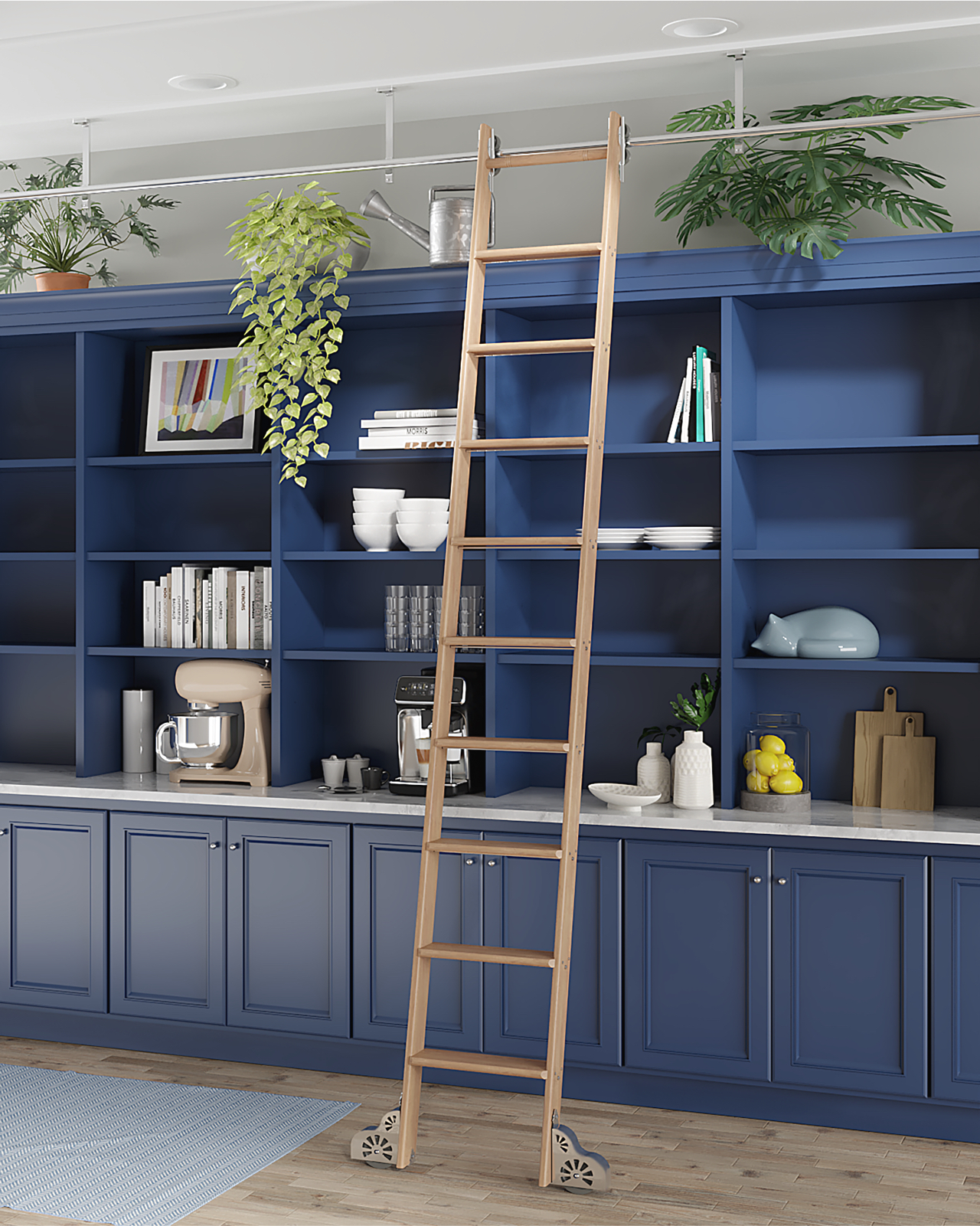 Explore different combinations of wood species and hardware finishes using our simple Quiet Glide rolling ladder design tool.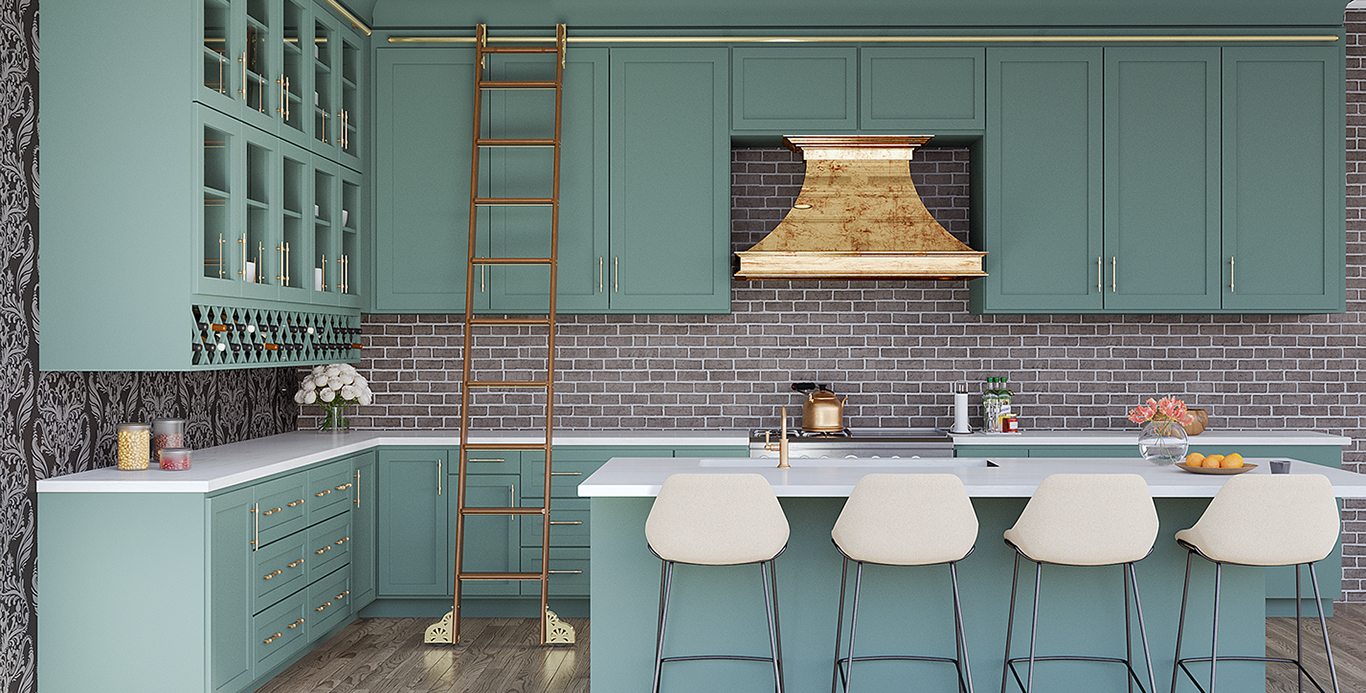 Finish options and wood species and for Quiet Glide
Create your own bespoke Quiet Glide modern rolling ladder. Choose from several species of sturdy woods, then choose one of six distinct hardware finishes to complete the look.
Finish Options
Wood Species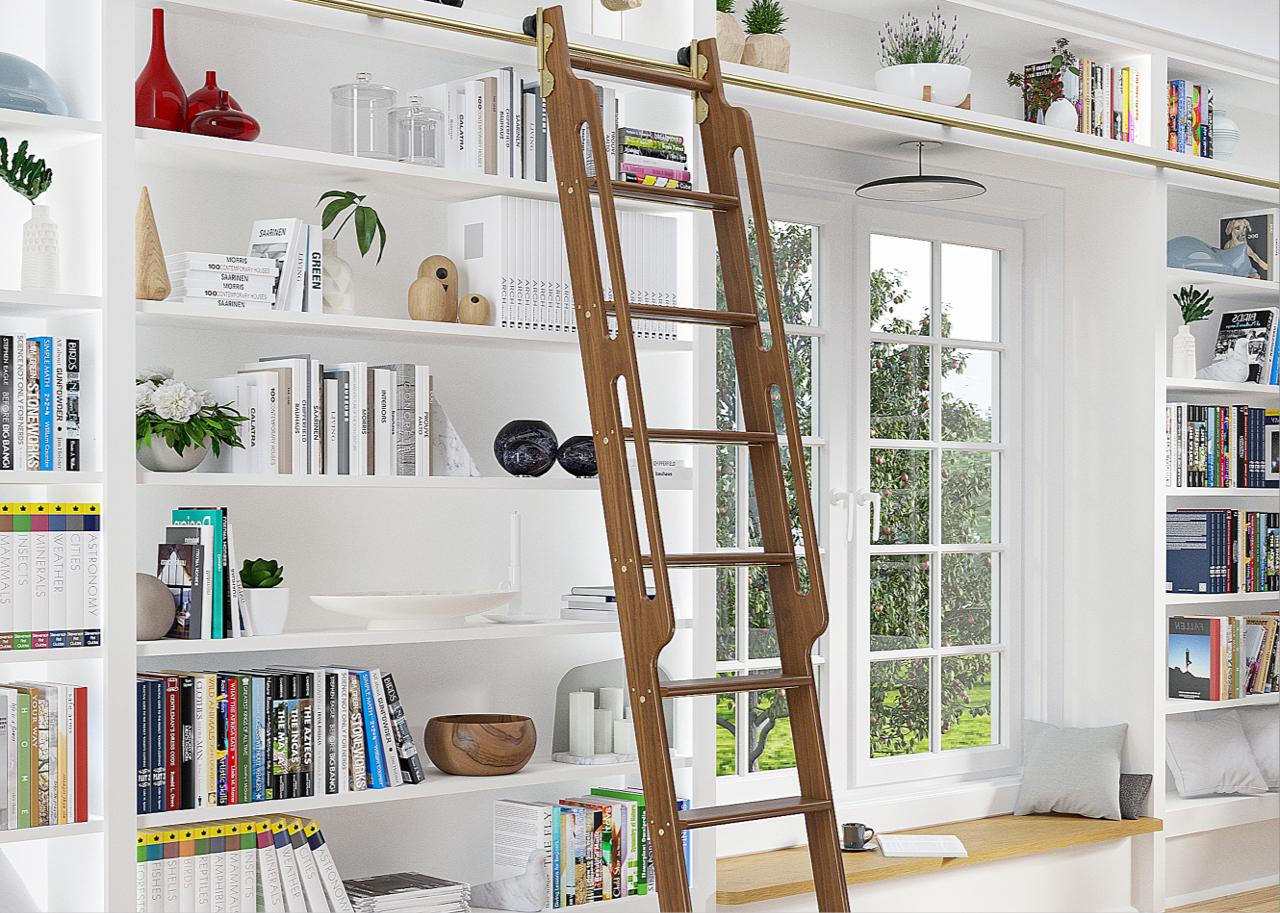 Quiet Glide Wooden Rolling Ladder: Superior Quality Made in America
Every component of a Quiet Glide ladder endures an extensive process to ensure durability, reliability, and finish. Each individual ladder and hardware piece is custom-made right here in Wisconsin. You can opt for either a finished or unfinished appearance, based on your preference.
Complement your selection with a variety of hardware finishes, along with additional ladder systems and accessories to make it truly your own.
Exactly what I was looking for!
I needed a ceiling mount library ladder for a loft space in a garage workshop so that the rail didn't interfere with the garage door track. I'm so glad I came across this website because this was exactly what I was looking for! Not only was the ceiling adaptor perfect, but the ladder itself is beautifully made.